Personalized learning experiences have begun to achieve popularity in American school systems and for a good reason. 21st Century Cyber Charter School knows that some parents may be unaware of the reasons while it is important to personalize the learning experiences of children and provides a list of 3 reasons to consider.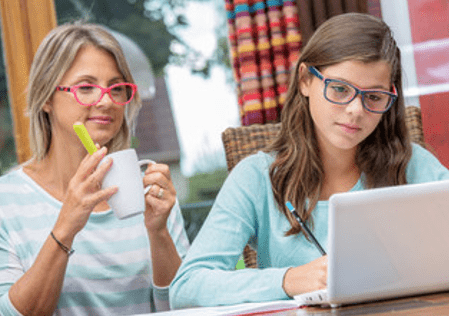 Not all students learn the same: A big reason for the importance of personalizing the learning experiences of children is for the simple reason that not all children learn the same way. Some students are fast learners, some take their time, some are largely independent, some require a bit more assistance from a teacher or aide. Different children also have different areas of expertise and interests as well as different areas that they require a little more help with. Personalized learning strategies acknowledge the legitimacy of children's tendencies towards different learning styles. This gives students more keys to succeed than learning experiences that are not better tailored to the individuality of the student body.
It keeps students engaged: It's no surprise that children enjoy going to school and do a better job remaining engaged in learning environments that consider their different learning styles. Personalizing the learning experiences of children helps students stay engaged during lessons in part because it ensures that students are learning in the way that best suits them. Similarly, because personalized learning can help cater to the speed in which a child prefers to learn, it helps make sure that students do not fall behind. Keeping pace with lessons plays an instrumental role in making sure that students stay focused, engaged, and on task.
It Helps Students Succeed: There is a positive correlation between student engagement and academic success when it comes to schooling. When the qualities and learning processes of children are considered and learning strategies are drawn based on them, it becomes obvious that success is much more attainable for many more types of students. We know now that students that were once considered difficult in the classroom were capable and worthy of success, it was the learning strategies and lessons that did not properly cater to them. As the knowledge of personalized learning spreads and grows, our image of what makes a "good" student expands. In many cases, engagement and a child's ability to see their own success is what keeps them on track with academic expectations.
Please review our enrollment process if you are considering 21st Century Cyber Charter School.