Technical Support Department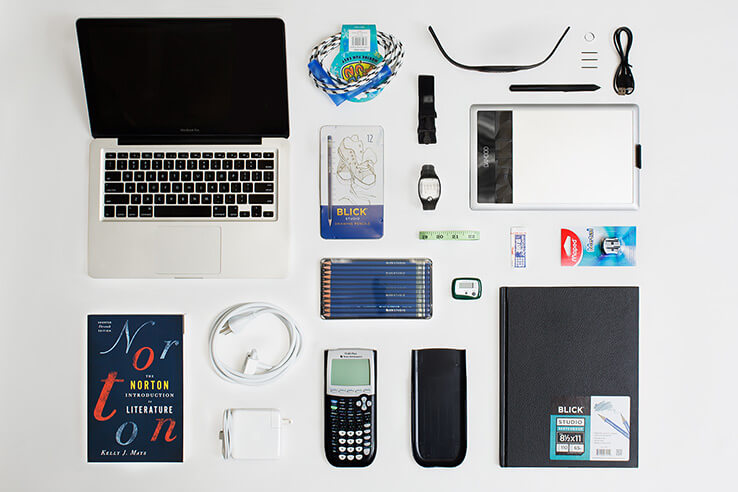 Our Technical Support Department is available from 7:30 a.m. to 5:00 p.m., Monday through Thursday, and 7:30 a.m. to 3:30 p.m. on Fridays. They can be reached through phone, email, or in the Technology Virtual Office (VO) to troubleshoot any tech issues students may have with their computers, printers, and Internet access. Tech support often uses remote management software to solve most computer issues quickly. When a problem cannot be quickly solved, the next step is to send out a replacement computer. Finally, in addition to troubleshooting, the department works with students to teach them skills to use the computer efficiently and to its full potential.
Each 21CCCS student is supplied with:
Macbook with Charger
iPad and Stylus
Calculator
Textbooks
Science, Physical Education, and Art Kits (when applicable)
It is important to note that our teachers work with the same software that our students do. We choose to operate with Apple products because they are not as vulnerable to viruses, Trojans, or Spyware. Furthermore, all school-issued computers have content filtering software.
Reimbursement is also allowed for home Internet for up to $45 per month during the school year. Forms must be submitted during the two reimbursement periods (December-January & June) in order to receive reimbursement.
To reach the Technical Support Department, do any of the following:
Login to our ticketing system at 21cccs.incidentiq.com
Call us at 484.875.5467
Or click on the Virtual Office Link through the main page in Moodle.
Acceptable Use and Internet Safety Policy and Attachments