Infinite Campus Resources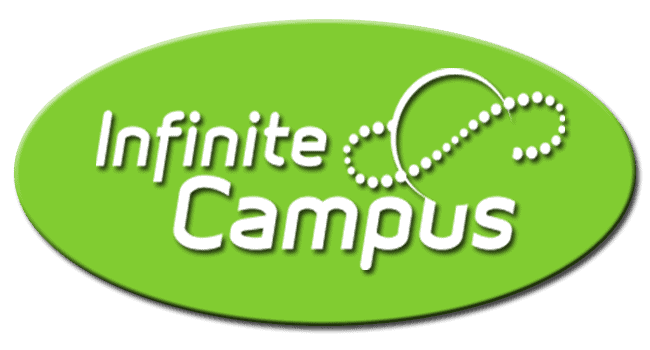 To help you more effectively monitor the progress of your learner, 21st Century Cyber Charter School provides a web-based student information system.
This system provides detailed, real-time information, including Calendar, Schedules, Attendance, Grades, Health (Immunizations Only), Fees/Payments, Reports, and School Notices.
Resources
Help Articles
Coming soon…
Back to School Verification
Coming soon…
School Store Access
Coming soon…
Submitting an Absence Request
Coming soon…
Mobile App
The Campus Student and Campus Parent apps provide the same tools as the browser version, with the benefit of the option to Stay Logged In and receive push notifications.
Download the app from the Apple App Store or the Google Play Store
Search for Infinite Campus
Enter your Username and Password
If using a secure, private device, mark Stay Logged In to receive mobile push notifications
Click Log In
         Campus Parent (App Store)                                  Campus Student (App Store)
Tools Available in the Campus Portal
Message Center
The Message Center includes school wide announcements. Click Show More to display additional text for longer announcements. Announcements display based on the timeline set by the creator and cannot be deleted or archived. Additionally, the Inbox displays messages sent to the parent, including those from teachers.
Calendar
Coming soon…
Grades
Coming soon…
Attendance
The Attendance tool lists the absences for the selected term. Navigate between terms using the options at the top.
Schedule
The Schedule tool shows the student's schedule for each term. Schedules are shown for the whole year, all terms, and all of the student's enrollments. Each schedule includes the times of the live lab during the day and the student's courses, with the teacher's name.
Address Information for the student's household(s).
Family Information, including contact information for family members.
Health Information, including recorded vaccinations, immunizations, and screenings.
Important Dates such as holidays and school calendar events.
Frequently Asked Questions (FAQ)
What is Infinite Campus?
All K-12 school districts use a database system for managing student information and maintaining student records. Infinite Campus is a school-wide student information system designed to manage attendance, grades, schedules, assessments, and other information about the students at 21st Century Cyber Charter School (21CCCS).
What software or equipment is required to connect to Campus Parent/Student?
The following is required:
A computer, laptop, tablet or smartphone
Internet access
A Web browser (Internet Explorer 11, Chrome, Firefox, Edge, Safari 9)
Is there a cost for parents to access and use the Campus Parent/Student?
No. Campus Parent/Student is a free service that 21CCCS provides for parents/guardians and students.
When can I access Campus Parent/Student?
Registered parents/guardians and students can access the system 24 hours a day, seven days a week. On occasion, the system may be down for maintenance. Those dates and times will be communicated on the login page.
Is Campus Parent/Student available for all grades?
Yes. Parents/guardians of students in 6th through 12th grade can access Campus Parent/Student.
Can I access Campus Parent/Student from anywhere (i.e. home, work, library, etc.)?
Yes, Campus Parent/Student may be accessed from any computer or mobile (iOS or Android) device if it meets the minimum computer and Internet access requirements.
How often is information updated in the Campus Parent/Student?
Information is updated in real-time. As data is posted it is immediately available in the Campus Parent/Student.
Can anyone else see my child's attendance, grades, etc.?
No. Keep your username and password safe. If you think your account has been compromised, please go to the Account Management link and change your password. All attempts at logging into the system are recorded and monitored. Students are able to see their own information. Students should not share their personal information with other students.
What happens if I forget my Username/Password?
You may recover your Username/Password using the Forgot Password? or Forgot Username? links found on the Campus Parent/Student login page. However, to use this feature, users must enter an email address on the Account Settings tab within the website. Users not having an email address or having an invalid email address will not be able to use this feature and will need to submit a help desk ticket.
What if I have questions about my child's grades, attendance, assignments, etc. found on the Campus?
The first contact is your child's teacher, academic advisor, or school counselor.
Is Campus Parent/Student secure?
Your student's safety and privacy are a primary concern. School records may be accessed only by authorized school officials and those to whom you give access to your student's information.