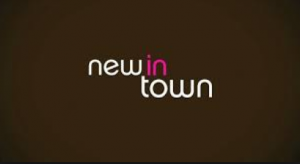 Sometimes, starting a new teaching job means moving to a new place. Such was the case for new teacher, Ms. Cherrier. Read below to see what Ms. Cherrier has to say about finding things to do in a new place! In the future, she will be posting information throughout the school year on events and fun things happening in Chester County. Stay tuned for more to come!
In her words:
Moving to a new area can be really scary!  Before I started teaching at 21CCCS, I lived in the same town for almost ten years. I lived in the same spot all through my college and graduate school years.  All my friends and family are still there, in Lehigh. So, it is a weird feeling to leave them all behind.  When I became a teacher at 21CCCS, I moved to Exton, PA, where our school was located. I quickly realized I had no idea what to do with myself! But, this wasn't the case for long. I learned that getting acclimated to a new place is all about being brave and trying new things.
My "What's Happening" blog will include summaries of my journeys as I begin to explore Chester County and learn what is around here.  Some of the things I have always enjoyed include going to new places, cooking, exploring hiking trails with my dog, and critiquing restaurants.  I intend to share with you in some of these adventures, as your teacher, and as your friend, to help you understand what it is like to move away from what you know!
Enjoy!
Also, if you have ideas or suggestions, please feel free to add comments! I'm always excited to hear about the things others find in our town!