We all know that students are asked to take standardized state exams each year. But, what are they? Where do they come from? And what is their purpose?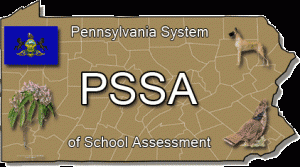 I'm glad you're asking yourself these questions! I'm even more glad that I have some answers!
The Pennsylvania System of School Assessment (PSSA) is set in place to distribute various assessments and produce reports based on assessment scores. The state does this to unify what is taught to students throughout the commonwealth, ensuring that all students meet a general set of standards, and making them prepared citizens who can tackle life after school. Students in grades 3, 4, 5, 6, 7, 8, and 11 are assessed in mathematics and reading skills. Writing skills are then assessed in grades 5, 8, and 11.
While testing is mentally taxing for all involved, these assessments assists schools in determining student proficiency in basic subjects that will serve them well later in life. Test scores have been linked to graduation requirements, so that students must pass these exams, showing advanced or proficient understanding of the subjects tested, in order to graduate.
What the state finds especially helpful is that these exams not only prepare students from an academic standpoint. But, the scoring and reporting structure set in place helps the state to recognize how schools are performing. Student scores are utilized to calculate an Annual Yearly Progress score, or AYP. The state mandates that schools must meet a determined AYP score each year, to validate that their teaching practices are aligned to state standards, and produce results in student performance.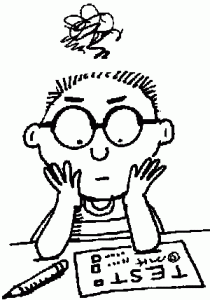 PSSA exams cost time and money to distribute to students. For a cyber school such as 21st Century, teachers are sent to various locations throughout the state to distribute and proctor exams. It is a wonderful opportunity for teachers to see their students, and help make students as comfortable as possible before engaging in such a robust testing process.
Students in traditional brick-and-mortar schools have the afforded benefit of space and facility availability for testing purposes. They have gymnasiums, libraries, cafeterias, and large classrooms. Cyber schools, such as 21CCCS, need to rent space and send teachers and staff to man those spaces. Many teachers and staff make overnight trips, staying in hotels. Due to the disparity in expense, cyber schools provide testing in just one day. This means students must take each examination in one sitting, as opposed to taking them over the course of a few days, which traditional students are able to do).
What material is assessed in PSSA exams? In Pennsylvania, there are two sets of standards: the Common Core, and the PA State Standards. These standards contain skills, anchors, and the indicators of those skills. They are helpful guidelines that assist educators by defining what skills students should have, and how students can show their knowledge of those skills. The information outlined in our state standards reflects many of the subjects and topics that will be tested in the exams.
For more information on how to best prepare for the exams, CLICK HERE!