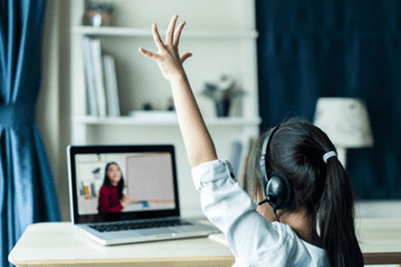 As students moved to remote or hybrid learning in response to the COVID-19 pandemic, many parents started to consider cyber school as a permanent option for their children. As with any important decision, it is a great idea to get an understanding of what the potential pros and cons are before committing. Here, 21st Century Cyber Charter School includes a list of potential pros and cons of cyber schooling for parents currently considering cyber school for their children.
Potential Pros of Cyber School
Scheduling Flexibility
One of the most popular aspects of cyber schools is the flexibility that it offers students. Students can work on their assignments at any point in the day during the week and can access their classes from any location that has internet. This means that students can read and review course material at their own pace and can account for situations such as doctor appointments or other responsibilities without derailing their work. The flexibility of cyber schooling also teaches students about important concepts such as time management.
Personalized Curriculums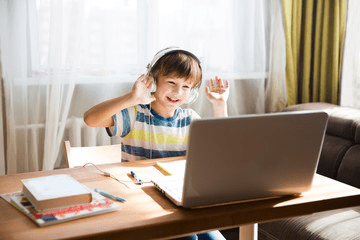 The customizable curriculums available at cyber schools ensure that each student receives an education tailored to their needs and interests. One reason that this approach to curriculums is important for students is because all students do not learn the same way. Some students take their time with learning and some are quick to grasp new concepts. Similarly, some students may require more assistance during lessons while some may be more independent learners. Recently there has been an emphasis on personalized curriculums because they recognize that each learning style is legitimate and foster students' individual educational development by working to their strengths and preferences. This not only keeps students motivated in their studies, but positively impacts their educational performance as well.
Crucial Guidance from Staff
Cyber schools understand that some parents may be concerned about students not developing strong relationships with staff and work tirelessly to ensure that this is not the case. As a result, cyber schools have an excellent track record for monitoring the academic trajectory of their students, helping as needed. Students have access to academic advisors that meet with them more frequently than with brick-and-mortar schools. These advisors work with students throughout their studies to give them guidance and instruction as well as act as an educational advocate. Teachers at cyber schools also take an active role in the education of their students and are available to answer questions, provide extra help, and talk with students beyond the hours that in-person schooling requires.
Potential Cons of Cyber School
Less In-Person Interaction Time
Cyber schools do an excellent job giving students the opportunity to interact with each other, teachers, and administration. Still, because the lessons for cyber schools are online, students may have less opportunities to work with their peers in-person during school hours. While in-person interaction plays a crucial role in the social development of young people, it is important to acknowledge that cyber schools have adapted to this necessity. As a result, many cyber schools offer several opportunities to meet with other students via field trips and organized events throughout the school year.
Depends Heavily on Technology
Access to technology and the ability to use it for educational purposes is a blessing, but obstacles to schooling can arise if any of our important devices do not work as intended. For example, a student's computer or router could fail during the school day, limiting their ability to complete assignments as expected. In some instances, a student may do have issues remembering to save their work or charging their laptops before the battery dies during learning. One positive is that the reliability of technology is increasing, and cyber schools that have been around for years have steadily improved their processes for quickly and effectively handling technical issues. The flexibility of cyber school schedules also ensures that time spent handling technical issues can be made up very easily.
Motivation May be a Concern
One of the benefits of cyber school is that it allows students to take an active role in their education. On the other side of this, however, some students may have difficulties finding their footing and staying motivated at first. For example, students that have issues with time management or difficulties remaining motivated on their own terms may need more time to fully adapt to a cyber learning environment. To keep students of all learning styles motivated and on task, cyber schools' staff are experts at recognizing students' patterns and academic performance, assisting before issues arise.
Conclusion
Examining the pros and cons of anything is an important step in making decisions, but always remember that what is truly considered a pro or con will depend heavily on the student. Consider that many of the potential "cons" of cyber school have addressed and adapted to by institutions, while the potential "pros" do not always ensure cyber school is the best fit.