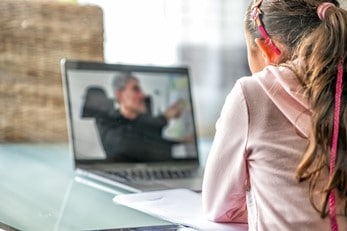 The Covid-19 pandemic had an enormous and lasting impact on nearly all aspects of society, not least of which was our educational system. Students of all ages from pre-school through university took to their computers and electronic devices to continue learning at a distance from home. While this was difficult for some, it allowed others to experience great freedom and a more targeted, successful learning environment. Now, virtual charter schools are becoming a standard option for students post-pandemic.

Let's explore the versatility and educational freedom cyber schools provide and discover how these institutions can cater to diverse age groups and learning needs.
The Benefits of Online Learning
Students in both elementary and higher education can benefit from online learning and thrive in a setting that caters to their individual preferences and learning patterns in the comfort and privacy of their own home.
Increased Accessibility
Cyber charter schools allow students to tune in from anywhere in the world. Even at a local level, this can allow students in rural or remote areas better accessibility to schooling without having to travel to a traditional school, which could prove to be impractical.

For learners with diverse abilities, cyber education provides a haven of tailored support that aligns with their unique circumstances and needs. The flexible nature of cyber learning accommodates various learning styles, whether kinetic, visual, or auditory, fostering a comprehensive and inclusive educational experience.
Personalized Learning Environment
Educators in online charter schools collaborate intimately with students to sculpt personalized academic and ensure that course loads, timetables, and subjects harmonize seamlessly with each student's distinct strengths, aspirations, and requirements. Such personalization is simply not possible in an in-person group learning environment; cyber learning, in turn, allows for greater freedom.
Many cyber middle and high schools amplify this customization, curating specialized learning modules that address individual deficiencies or interests. These targeted interventions offer invaluable mentorship and attention, particularly beneficial for students grappling with specific challenges.
An Excellent Alternative to Public Schools
Navigating the social milieu of public schools can pose formidable challenges, especially for students contending with social anxiety. Online charter schools circumvent these hurdles, shielding learners from potential distractions while providing focused support. Students still have the opportunity to communicate with each other Balancing academic excellence with social development, cyber schools foster interaction through virtual forums, chat rooms, and off-campus extracurriculars, nurturing a holistic educational experience. Students still have the opportunity to communicate with each other whichever way is the most viable for them.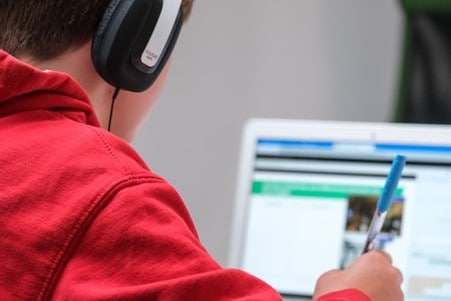 More Flexibility
Students in cyber schools enjoy increased flexibility, allowing them to learn at their own pace based on their own needs, abilities, and schedules. Those pursuing virtual higher education even have the freedom to travel and work while tuning into school from anywhere in the world where they have internet access.

For those engrossed in multifaceted extracurricular commitments, online learning delivers the freedom to pursue passions without compromising on educational quality.
In Conclusion
Students looking for a flexible, personalized, and more accessible education can benefit greatly from enrolling in cyber schools. It unlocks a world of learning tailored to individual aspirations, equipping students with the tools to carve their unique paths toward success.