During the summer months, many of our teachers work tirelessly to build and construct new courses. Mrs. Shank wrote one of our math courses this year: Algebra II. The process is a rigorous one, with many steps and things to learn along the way. Read below to learn more about this process and Mrs. Shank's experience with it!
In her words:
Summer curriculum writing at 21CCCS is a motivating and intriguing experience. It starts in January when you first find out you have the privilege of developing an engaging and interactive course. Developing a course means crafting something that will enable students to be successful in their high school years, the PA state tests, college, and the life that follows.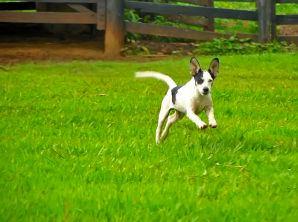 From January through the last months of school, anticipation builds. I start seeing the topics I will cover in the course in everything that I do. As a dog jumps up and down at the park for a treat, I consider how that can relate to patterns and functions. As I watch the weather on the morning news, I think about how probability and percentages play into a meteorologist's career. I even ask myself things like, "How does filling up your gas tank, buying a 3-pack of diaper cream, or going for a run in the rain relate to the topic I am currently trying to relate to students' lives?"
Finally, the first day of summer arrives, and with a myriad of ideas racing through my head, I sit down with a blank slate and begin to create.
Aligning to the PA Common Core and Keystone standards gives a skeleton to follow. Having a vision for the organization of the class enables me to stay focused during creative bouts that could otherwise lead a little too far off course.
Getting a handle on all of the technology and resources available to me is an important part of making my class the best it can be. I soon find myself in the full swing of making videos, creating comics, finding engaging activities, outlining key concepts, highlighting test prep tips and more. Everything I do during the day continues to relate back to my class.
Creating a class can sound like a daunting task for some, and it is not for everyone. For me, it is one of the most rewarding and motivating projects I can tackle.
Mrs. Shank has written several courses for us and continues to do so. We can't wait to see what she may develop next summer! To learn more, reach out to her or our ISD team! We are happy to answer questions.