Yesterday marked the last day of school for our teachers. If you were in the building with us today, you would hear teachers whirling through the office, finishing their tasks for the end of the year. They have worked with their students to get them through the end of the year. They have entered final grades, mailed out report cards, and attended the end of the year party and graduation ceremony. So, what's next?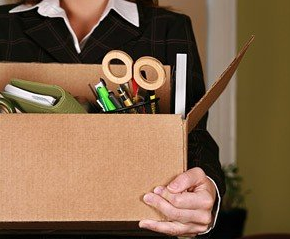 805 Springdale Drive has been busy with the sounds of shuffling, taping, box moving, and cleaning! Our teachers have spent the last two days organizing their desks, clearing out closets and supplies, and checking off checklists to be sure that everything will be ready for next year!
But our school will not close entirely! Several staff members (including our Enrollment Team!) will be available to answer questions for next year, enroll new students, and to help those enrolled in summer school courses! We are just a phone call or email away! Our office will be open from 8 a.m. to 4:15 p.m., Monday through Thursday of each week! Your teachers will miss you, and a few of us will be here, thinking of you!
So, where will your teachers be this summer? Here are a few things that will keep them busy:
I'll be Teaching at Bryn Mawr's Summer Institute for the Gifted.  I'll also be working on our new house in Ardmore.
I will attend carnivals and fairs with my family. I love to fish at Blue Marsh Lake. I'll take my kids there!
I will catch up on my sleep and work on community theatre shows in my area!
I'll get to the beach in Ocean City, MD. I can't wait!
We are planning to camp on Assateague Island and spend a week in Ocean City, Maryland!  Personally, I'll be spending lots of time as a chauffeur for my daughters–taking them to camps, swim meets, and to visit friends!
We are going to see the Grand Canyon, the Hoover Dam, and a few cities in California. We will be gone for two weeks straight.
I am traveling to Spain to explore the country and practice Spanish!!!
We have a family vacation to the Delmarva Peninsula planned. I will also be teaching social studies for summer school.
My kids and I will be spending 2 weeks in Maine, going to the beach, eating lobster, and having a blast!
We are headed to New England. We stay in a lovely little house on the beach in Plum Island.  We will be spending July 4th in Boston.  After that, it's just horse shows and flies!
I'm teaching an ESY program for high school students with disabilities. It's like school and summer camp all wrapped in one!
Follow us on Facebook and Twitter @21CyberSchool to keep up with your teachers and friends! We'll see you next year!