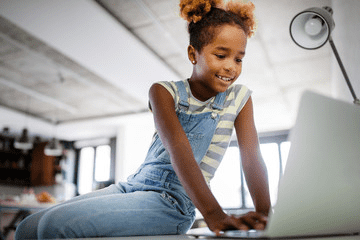 In the past decade, enrollment in cyber charter schools has been on the rise and is projected to grow even more by 2025. Institutions' reasoning for this rise in cyber charter enrollment tends to vary. In executive director of the Pennsylvania Coalition of Public Charter Schools, Ana Meyers' view, more parents are beginning to choose cyber schools for their children because there is "something not working for them in the traditional environment." Established issues with traditional schools regularly stem from a lack of teacher engagement. Meaning, some parents do not believe that the standard of parent-teacher conferences and progress reports entail enough contact between students and parents or students and their teachers. Whereas at the best cyber schools, teachers engage with students not only to teach the core standards but also to guide them to a successful future as a mentor and an academic coach.
The attractiveness of curriculums that can be better tailored to the learning styles of individual students within the student body is a large factor in why research has shown that cyber school enrollment is projected to rise incredibly into 2025. Students are establishing a more symbiotic nature with technology, while administrators and educators are realizing that virtual curriculum can be beneficial to students of varying learning styles. According to students currently enrolled in Pennsylvania cyber charters, lessons do not always consist of simply sitting in front of a computer, as detractors often note. Curriculums include live video conferenced lessons supplemented by time spent working on assignments independently, which can include hands-on projects and school trips.
The projected growth for cyber charter schools is linked to the evolution of a parent's role in helping to facilitate their children's education as well. Cyber charter schools acknowledge that parents often take a more active role in their children's education when they are enrolled in cyber school. This is because a student that is getting their education from home is more readily available to receive help and guidance from their parent. Cyber schools are also self-aware in that they realize the educational sector must make a concerted effort to ensure that students feel as engaged and stimulated as a traditional educational environment and are willing to work with parents with concerns. Brick and mortar educational facilities can do wonders for students just as a cyber school can, but some acknowledge that some teachers and parents can take the physical presence of a classroom for granted and perhaps not have the resources to properly hone in on students that learn better via different educational methods. Students, educators, and parents are realizing that technology can be used to further our understanding and methods within the educational sector, cyber charter schools' projected growth in coming years is proof of that.