School Counseling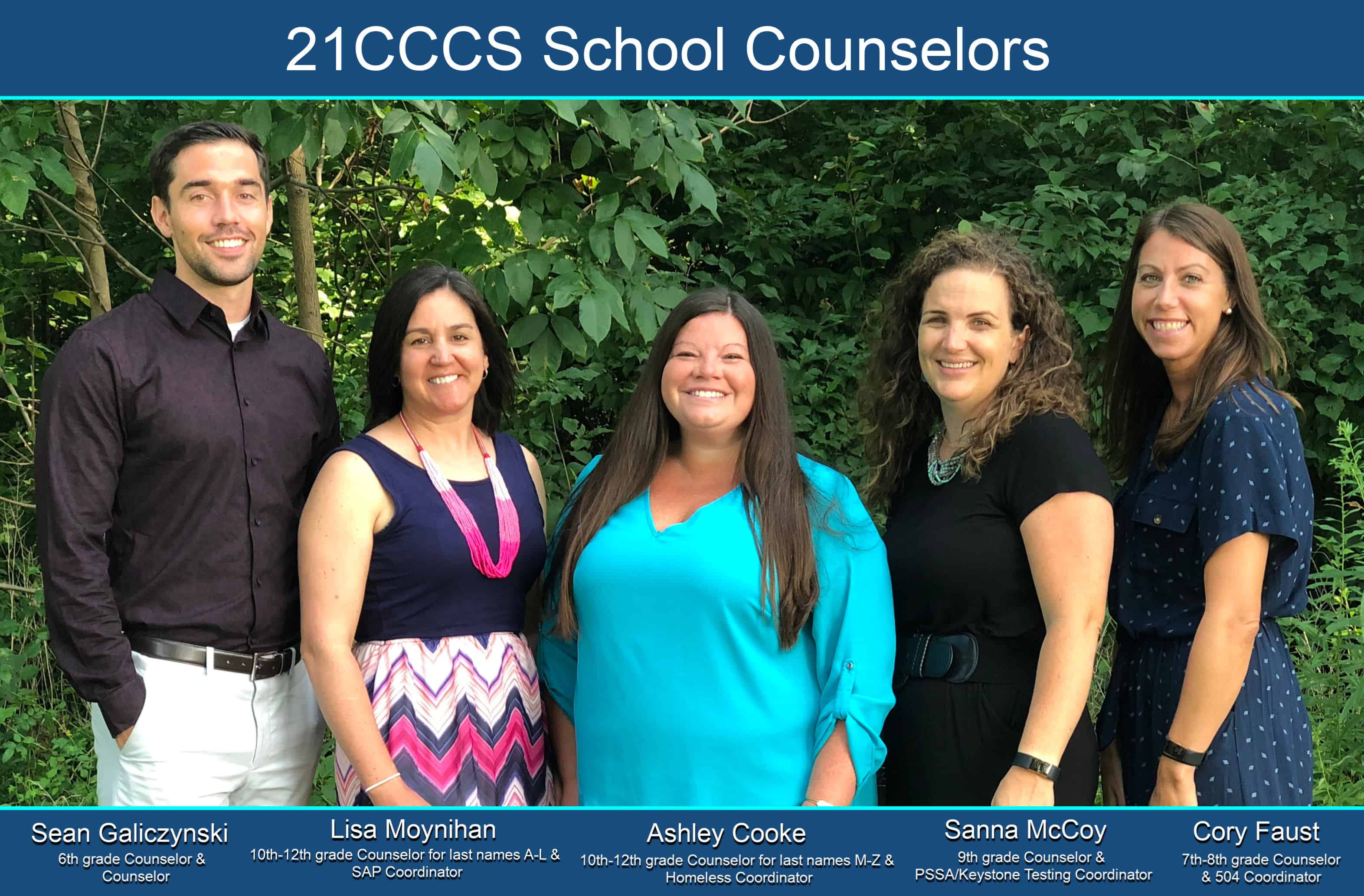 Our school counselors offer a vital support system for our students with both academic and personal concerns. The School Counseling Department assists with college and scholarship applications and helps students find summer programs that support their interests.  They communicate with each student to create an academic schedule that addresses individual needs in addition to graduation requirements.  Those requirements are shown here.
21CCCS Graduation Requirements 
22 Total Credits
Career & College Readiness* – .5 credit
English, Math – 4 credits each
Science, Social Studies – 3 credits each

Health/PE – 1.5 credits (1 credit of Health and .5 of PE)

Electives – 6 credits
*Completion of a culminating project is required.  21CCCS requires all students to complete elective "Career and College Readiness" to meet the requirement.
Foreign Languages Offered:
Mandarin Chinese I
Mandarin Chinese II
Spanish I
Spanish II
Spanish III
French I
French II
German I
German II
AP Courses Offered:
English Literature & Composition
Calculus AB
Statistics
Biology
Environmental Science
Human Geography
Microeconomics
US History
Click here to see the 2020 – 2021 school year testing schedules
Homeless Student Resources
21CCCS believes homeless youth should be able to maintain access to an appropriate public education.  The links below provide additional information and resources to help families or children in homeless situations.  Please contact Sanna McCoy at 484-875-5400 with any questions.
Educational Rights of Children and Youth Experiencing Homelessness