In school speak, the coronavirus caused an "early dismissal." The 2019-20 school year saw millions of students sent home early. This was to comply with social distancing efforts. As part of the new normal, education officials are working on what it means for next fall. Colleges are also preparing for "the potential of another semester taught fully or at least partially online," according to Inside Higher Ed.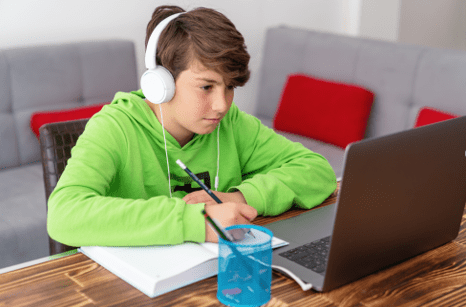 This is a time of uncertainty for us all. However, some educational institutions are already prepared. We can count 21st Century Cyber Charter School (21CCCS) among them. This online charter school is already instructing their students in a remote environment. The virtual classroom could become the new norm and students are better off for it. A virtual classroom also meant minimal disruption due to COVID-19. Parents who want the best for their children should consider remote education. This option is undoubtedly growing in popularity. Learning about a cyber charter school will prepare parents for next year. Below is what a typical day-in-the-life for a 21CCCS student entails. Use this information to decide what's best for your child.
Support for at-home learning
Cyber charter school students learn from the comfort of their own home. This is also a safer option compared to in-person attendance. School officials ensure a flexible and individualized instructional program. A community of counselors, academic advisors, parents, and fellow students aids in this effort. This learning community is a support system that helps drive success in the digital classroom.
Cyberschool advantages
21CCCS students won't have to get up earlier to be ready in time for the bus. Parents won't have to worry about snow days, early dismissals, and other emergencies. The cyber charter school student can schedule their own day and tailor it to meet personal needs. Teachers also keep a watchful eye on the schedule to ensure students make academic progress. These factors add up to provide an effective learning environment.
The typical school day
Remote learning is always changing even though the physical setting remains the same. The chart on this page is a helpful visual guide showing what a typical week for an 8th grader looks like. A full course load includes pre-algebra, language arts, and history. It can also include science and health classes. Students in these courses are expected to complete a variety of assignments. These can range from small projects and reading tasks to quiz preparation and activity logs. Teachers also hold regular "digital" office hours. This allows interaction with instructors outside of regularly scheduled classroom time.