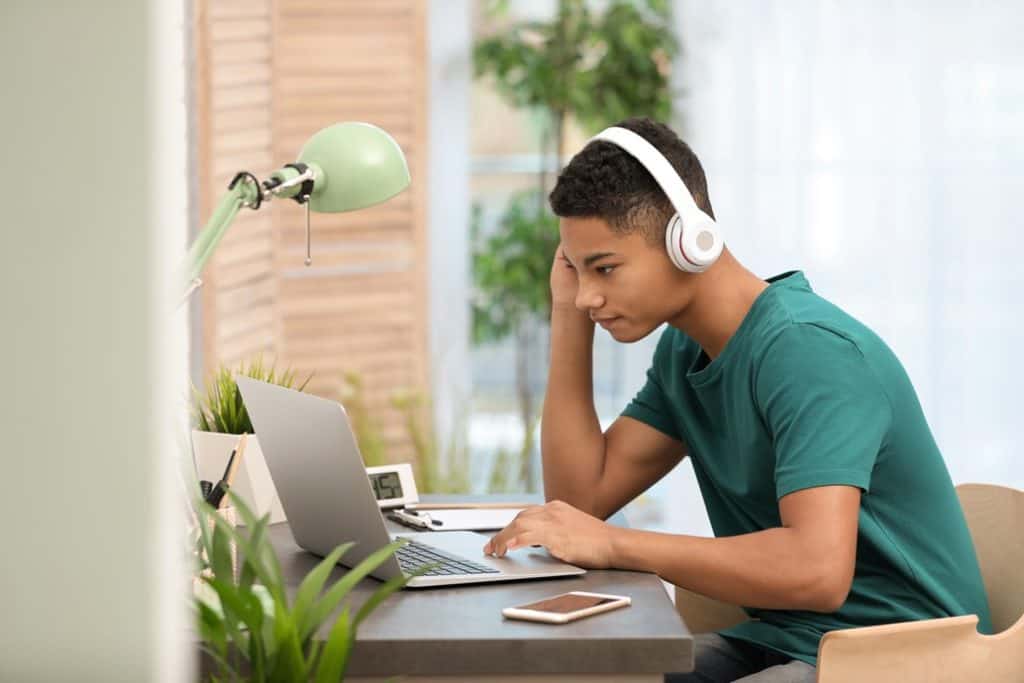 Nothing about daily life in 2020 resembles the ease and convenience of 2019. We've all been forced to adapt and overcome. Parents have seen work schedules disrupted and children are facing a "new normal" at school. With the start of the 2020-21 school year just around the corner, cyber charter schools like 21st Century Cyber Charter School (21CCCS) are getting more inquiries than ever. This innovative approach to education allows students to learn from home. Lessons are also administered by staff who work for one of Pennsylvania's highest-performing cyber charter schools. This combination is ideal for parents concerned about safety and performance due to the ongoing health crisis. There's so much to online charter schools, so let's get started answering some frequently encountered questions!
Forming bonds: Remote learning has been surging in popularity. These digital classrooms are engaging and informative. Every 6th through 12th grade course administered by 21CCCS has a weekly "live" class where direct interactions with teachers and students is the norm. We enhance this offering with contact via phone, email and Virtual Office hours. Virtual Office hours are open Monday through Thursday from 7:30 a.m. to 7:30 p.m. and until 3:30 p.m. Fridays. This provides students with the opportunity to speak with teachers and get additional instructions regarding work or to receive feedback.
Tech support: The digital classroom presents a few unique situations that brick-and-mortar schools aren't as accustomed to. Students of 21CCCS need laptops, tablets, calculators and textbooks to effectively learn from home. Parents of these pupils will be pleased to hear that our cyber charter school provides these materials. This ensures a flexible learning environment, where parents worry less about procuring supplies and more about when classroom "quiet time" hours should be. It also relieves some financial pressure, which is a leading topic during the ongoing health crisis, and ensures that all students are on the same page using identical materials.
The return to normal: The current restrictions on large gatherings will end eventually. When they do, our cyber charter school will again be able to resume in-person social events and graduation ceremonies. These are cherished opportunities to socialize with fellow students as well as our staff and teachers. Our online clubs, which you can learn more about here, cover everything from chess and yoga to photography. Once we're given the all-clear, 21CCCS looks forward to the annual graduation ceremony attended by family and friends. All graduating students also receive an official diploma from 21CCCS.
We put student experience at the forefront of our offerings. As remote learning becomes more common, we implore parents to consider the cyber charter school that has an impeccable academic track record. Our PSSA, PSAT, SAT, Keystone Exam and other academic rankings makes 21CCCS one of the top-performing cyber schools in Pa. What's more, we've ranked within the top 8 percent of Pennsylvania high school schools scored on the College Ready Benchmark. Parents may visit this link to learn more!