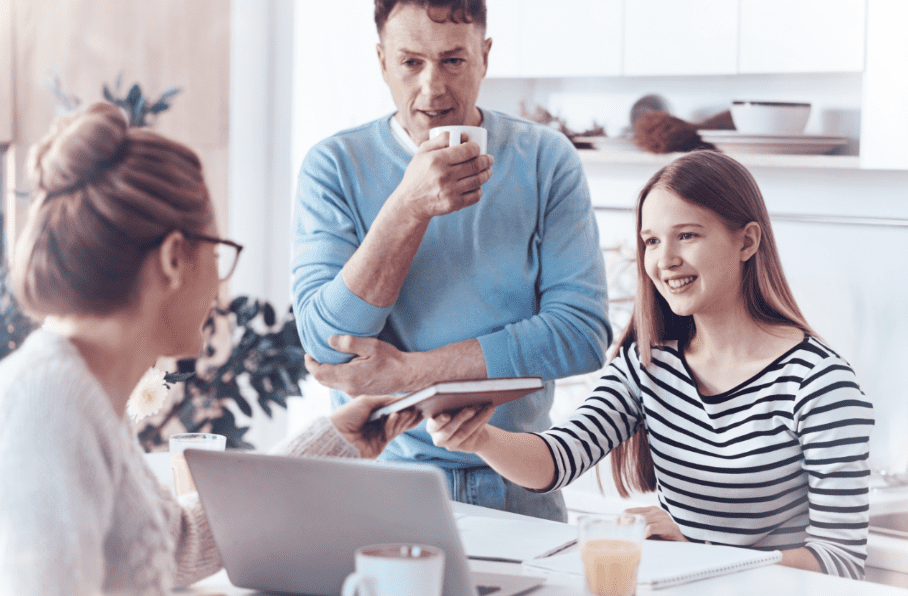 Today's technological advancements often makes it feel like easier ways of accomplishing old tasks crop up daily. Not only is this true, but it's a blessing to those who've grown tired of the traditional education model. Public schools, where students were expected to travel to and from five days a week despite family obligations and scheduling conflicts, certainly served a purpose. With the advent of the cyber charter school in PA model, however, the obligation to physically "go" to school has been erased from the chalkboard — forever. In its place, students can learn via laptop from digital "classrooms" that are led by real teachers in real-time.
Parents and students alike will have questions about this type of education and will also want to know if a cyber charter school in PA is right for them. Pennsylvania certainly keeps an eye on this sector, and we've gathered pertinent information about general charter school expectations and other benchmarks. The net result, we hope, is that people will choose this option with more frequency and have more confidence in doing so.
Learning from Home: Most adults have heard about "remote" jobs and the ability to "work from home." A cyber school makes it possible for children and teens to learn from home. According to the Pennsylvania Department of Education (DOE), a cyber charter school in PA is "an independent public school that uses technology to deliver a significant portion of curriculum and instruction to its students through the internet or other electronic means." That's certainly the case at 21st Century Cyber Charter School (21CCCS), where students log into their virtual classrooms via laptops and use computer programs to complete course work. The at-home learning aspect is certainly a perk for parents and guardians who will never again have to worry about getting their kids to school on time and picking them up after the last class of the day.
The Gold Standard: These same parents/guardians often have other questions about measuring success and academic objectives. The DOE specifically states that a cyber charter school in PA must "be accountable for meeting measurable academic standards." To that end, graduates must earn enough credits and pass the Keystone Exam before graduating from high school-level courses at 21CCCS. This should offer additional confidence for those considering this option, as standardized test results are still the gold standard when it comes to gauging performance. A look at the course catalogue for 21CCCS high schoolers can paint a clearer picture: state-certified teachers instructing a curriculum fine-tuned by the cyber charter school in PA and striving toward "motivation, attendance, commitment, and work completion."