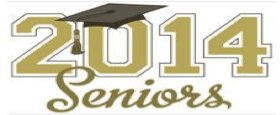 Hi, everyone! My name is Hannah Bisbing and I am a senior at 21CCCS. Last year, I was fortunate enough to compose a blog post instructing students how to cope with school-related stress. This year, I have returned to the 21CCCS blog for a new adventure. Throughout the year, I will be updating our blog with posts about senior life. These blogs will cover topics including: the challenges of college applications, SATs, dealing with senioritis, and other random anxieties.
~Welcome to "Life as a Cyber Senior!"~
To begin our first discussion, I will provide some personal information about my current school life. Within the past month, I have submitted two college applications to attain a priority status at Pennsylvania State University. I have written numerous personal/supplemental essays for other schools, studied for the October 5th SAT, and attempted to stay on track with my schoolwork for 21CCCS. Without a doubt, this is certainly an exciting, yet chaotic, time for seniors. While school will be demanding this year, especially for the first semester, each of us should try to enjoy our hectic experiences as much as possible. That's because for many of us, college life is less than a year away!
Last week, I also attended an informative event at Penn State, which was targeted at high school seniors. I actually went to the same event during my junior year, but the experience was even more thrilling the second time around. This time I knew that I had already applied! These types of occasions are excellent ways to become familiar with college settings, to ask questions to knowledgeable staff and students, and to visualize your contribution to a particular school. I highly suggest that seniors, juniors, and perhaps some eager sophomores take part in a few of these trips before deciding where to apply to school. Sometimes the college where you think you "should attend" is not  actually where you truly belong. Feeling comfortable at a college and being able to envision yourself succeeding there is just as important as any college's academic aspects.
For now, my main advice about getting back into the school cycle is to breathe. Focus on your goals and keep plugging along with your work. You can do this! Just take one step at a time.
And just for seniors, here's a little reminder: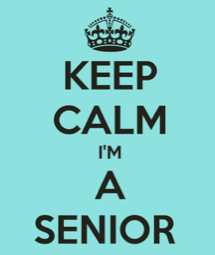 …but I think we can all agree that the meme goes a bit more like this…..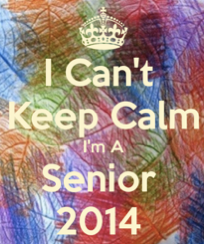 If you would like to comment or share any information, please visit the 21st Century Cyber Charter School Facebook page. Feedback from students, parents, and teachers could be featured in upcoming posts!