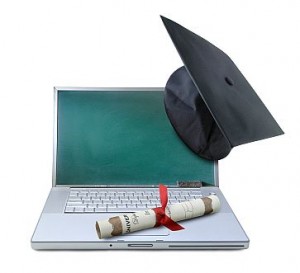 When students are ready to graduate from 21CCCS, they are required to return their laptops and other borrowed equipment to our school. This process can feel cumbersome and long-winded! So, we thought we'd let you know what to expect in advance. Don't let the process bog you down! Just follow these steps:
When students arrive at Rustin High School, they should go to table #1 to pickup "Equipment Return Papers."
Students will proceed to the table for equipment and completed "Equipment Return Papers."
A staff/faculty member will run through checklist to confirm receipt of each item: textbooks, computers, printers, and/or calculators
Student will receive a copy of the completed checklist. If an item is missing, notes will be taken to address such.
Students will sign "Equipment Return Paper" at the bottom and date.
Students receive a ticket to proceed through other graduation procedure only if all equipment is returned.
Please feel free to let us know if you have questions or need assistance with anything! We are happy to help!