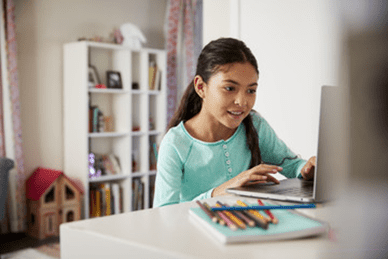 The fact that PA cyber schools do not require students to leave their homes to learn gives them a level of flexibility and freedom. With this freedom comes the responsibility to ensure that their learning space has everything that they need to succeed academically. Fortunately, helping students create a learning space can be an easy and fun experience for parents. 21st Century Cyber Charter School acknowledges that there are many ways to build a suitable space for a cyber school student and, here, they include 5 simple ways to start.
Choose the location wisely
When helping your child pick a location for their learning space, always try to ensure that it is in an area that sets them up for success. This can differ depending upon their individual learning preferences. For example, if your child prefers silent areas for schoolwork, their own bedroom or a spare room could be excellent choices. Some students work better with background noise that keeps them from feeling isolated while they work. In these instances, a space closer to others within the house may be best for their learning space. One important thing to remember is that a learning space can always be tweaked or changed if you are not seeing the best results. Do not be afraid to let your student try several spots if there is more than one suitable location in your home.
Consider the lighting
Studies show that natural light improves mood, behavior, and performance levels. For these reasons, finding ways to let light in is crucial for developing a learning space. If the location of the learning space is near a window, open the blinds to give it an inviting atmosphere. Not every space will have great access to natural light- and that is okay! It is always possible to mimic natural light with artificial lighting from LED or blue-enriched light bulbs. Whether you bring light into a room with a great lamp or by opening the blinds, you will be surprised to find how helpful it can be for creating a positive learning environment.
Provide easy access to supplies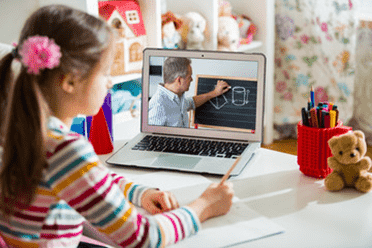 Students of PA cyber schools will use a computer for school work, but this does not mean that they will not need access to traditional school supplies for learning. To make things easy, gather supplies such as notebooks, writing utensils, calculators, and textbooks and place them in an easily accessible spot with the learning area. Parents can also make sure that the learning space has outlets for the student's laptop and that that internet access is strong to reduce risks of technical difficulty. Having all necessary supplies within arms reach goes a long way towards limiting distractions during the school day. This is because students will not need to leave the learning area to hurriedly search for what they need.
Make the area comfortable and personalized
Ideally, a learning space will be an area that a student feels comfortable spending time working in. Making a space comfortable involves balance. For example, if your child is not comfortable, they will likely not want to work in their space for hours at a time. On the other hand, if the space is too comfortable, they may find it difficult to fully focus on their work. One way to make a learning space perfectly comfortable is to invest in a comfortable chair with ample back support. Another way to make a learning space comfortable is to allow the student to personalize it. Allowing them to place some personal items such as framed pictures, art, a plant, or posters nearby can give them a sense of control over their workspace that keeps them motivated. Since this is an area where they will spend quite a bit of time, feeling as though it is their own can be excellent for helping them reach their academic goals.
Help keep it organized
Even the most motivated students of PA cyber schools can have difficulties keeping their learning space organized. Parents can take an active role in helping their children keep their area clean and conducive to learning without needing to stress. Perhaps the easiest way to do so is to help make sure that all materials have their own spot. It is important to remember that the simpler the method, the more likely your child will keep up with it. For example, some parents designate baskets or organizational storage to different activities and learning materials. This streamlines organization for the student as they can simply place materials back in their designated places once they are done.
While creating a learning space for your child can seem daunting at first, it is important to remember that there are several ways to do it successfully. Each student has their own individual needs that should be considered during the process, and parents should not be afraid to try multiple things to customize an area for their child. With just a little time and thought, your child will have a learning space that gives them everything necessary to succeed.