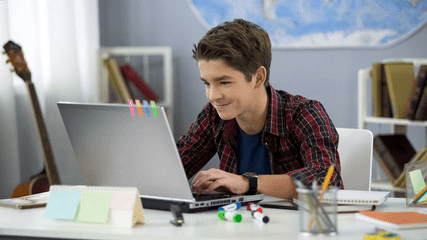 Cyber school can be an incredible experience for young learners as it provides freedom and flexibility as they continue on their learning paths. Naturally, this freedom and flexibility must be combined with strong supports to form a positive learning environment for students. At 21CCCS we recognize that many newly enrolled students and their parents may have questions about the practices we have put in place to support our cyber school community at every turn. Here, we explore a few of the innovative ways that 21CCCS supports our students.

Academic Advisors

Academic advisors are educators assigned to our students to support them as they work towards their learning goals. Advisors do everything from helping students as they navigate resources to answering coursework questions and acting as a liaison between students and their teachers. The objective of academic advisors is to engage with students and act as an academic advocate through the length of the student's studies at 21CCCS. Because they stay with the student through their school career, advisors learn a great deal about them which empowers them to offer thoughtful solutions, support, and encouragement with their success and wellbeing in mind. Advisors are the glue that holds our cyber school community together, and they are dedicated to ensuring that 21CCCS upholds the positive learning environment it has become known for.

State Certified Teachers

When attending cyber school, it is crucial to have teachers who are fully invested in the learning outcomes of their students. At 21CCCS, our faculty are dedicated to our students' education and form the backbone of our school. Teachers offer support for our school community in a variety of ways. They are available Monday through Friday from 7:30 a.m. to 7:30 p.m. for any questions, comments, or concerns students may have as they complete their coursework. Newly enrolled students and their parents are often surprised by the robust network of support offered by 21CCCS faculty. They excel at keeping students motivated and working towards their learning goals and are trained to quickly key in on signs that students are having trouble engaging with the coursework.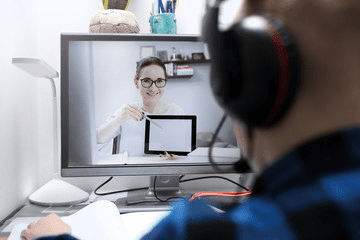 Technical Support Department

It is important for students to have access to technical support department during their time in cyber school. After all, properly functioning equipment is integral for success in any online school environment. 21CCCS handles all tech questions through our dedicated technical support department and notes that the most important step is to supply students with high-quality equipment. With this in mind, each student at 21CCCS is supplied with a kit that includes a MacBook and charger, iPad, stylus, calculator, textbooks, and kits for art, physical education, and science when applicable. Our tech support department recognizes that students may need tech support throughout the day and are available from 7:30 a.m. to 7:30 p.m., Monday through Thursday, and 7:30 a.m. to 6:00 p.m. on Fridays. Many problems can be solved through tech support's remote management software; however, the department can issue replacement computers if necessary.

Quality Equipment as an Apple Distinguished School

We realize that one of the most efficient ways to support students through their careers in cyber school is through partnerships that provide them with the best equipment on the market. Access to great tech helps students seamlessly access their online course material and plays a huge role in our ability to support students throughout their academic careers. 21CCCS is proud of our position as an Apple Distinguished School. As part of this distinction, 21CCCS provides students with high-quality Apple products such as MacBooks and iPads to allow students streamlined access learning platforms. Apple technology also empowers us to transform the way students learn through functions such as learning integration tools, accessibility features, and apps tailored to encourage engagement-based learning. Most importantly, being an Apple Distinguished School is key to helping 21CCCS create individualized learning experiences for our students. Quality technology is crucial for determining innovative strategies to support learners on the road to their personalized versions of success.

Our Dedication to Students

At 21CCCS, we know that it takes a village to support our cyber school community. All of our staff and faculty have one thing in common— an unwavering dedication to our students! We want to see each student succeed and do so on their own terms, and all of the supports we have in place are crucial for helping students feel empowered, encouraged, and engaged during their time here. Each year is another opportunity for us to learn more innovative ways to support our school community, and we look forward to the 2022-2023 school year!