While we are experiencing a sort of Indian Summer at the moment, cooler weather is sure to follow. I love this time of year. Everyone is outside, enjoying the sunshine and taking breaks from back-to-school tasks whenever possible.
Don't miss out on this great season! Here are some great family ideas to consider this fall.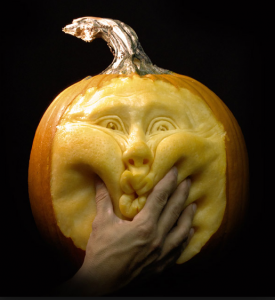 1.) Pumpkin Picking
Pumpkins, pumpkins everywhere! I've seen them all over the place (including outside my grocery store) ever since the middle of September. Pumpkin picking is easy to find on a farm near you! Bring your family, bring your van, and haul home some pumpkins. You can turn them into jack-o-lanterns, pies, soups, and other delights. For information about pumpkin carving competitions, consider The Great Pumpkin Carve, hosted by the Chadds Ford Historical Society each year. You won't believe what some people can craft with a pumpkin!
2.) Start a Flag Football Team
It's a great idea to keep healthy. Physical activity is very important and one of the best ways to keep healthy.  What better way to get your physical activity in than football? Fall makes everyone think of football, and while having your own fantasy team is cool, starting your own team is even better! Gather your friends,  be sure you understand the rules, and hop to it! Go team!
3.) Sample the Local Cider
Farms are busy harvesting apples this time of year. That means lots of apple cider is being made! Ciders are different all over the state. Some farms go so far as to sell pasteurized versus unpasteurized versions of their cider. Sample the goods and contribute to the livelihood of local farmers near you! If you live near Chester Country, consider a trip to Barnard's Orchard in Kennett Square, PA.
4.) Find a Corn Maze
There are a ton of corn mazes throughout the farms of PA. There is bound to be one in your area. Consider this 5 acres maze at Cherry Crest Adventure Farm in Lancaster, PA. Farm fun activities are available on the property for all ages. Get lost in the fun of fall!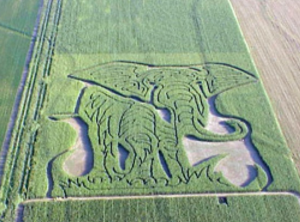 5.) Visit a Haunted House
Philadelphia is home to the Eastern State Penitentiary. Every year, this prison-turned-museum launches its Halloween themed haunted attraction, Terror Behind the Walls.  For $13-39 (dependent upon the night of your reservation) guests can tour the cell blocks of this institution.
What do YOU like to do in the fall? Share with us! We want to know! Tell us on Facebook or Twitter!