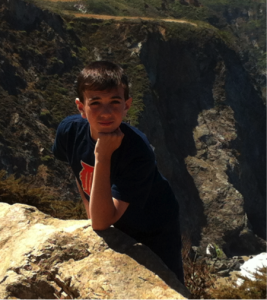 When my son was born, I promised him, and myself, that I would be there every step of the way: encouraging him, protecting him, keeping him safe, and pushing him to reach for the stars. Along Stephen's life journey, I have been challenged to keep that promise. Unfortunately, my decision-making has been especially difficult in cases when it comes to my son's education.
My husband and I signed Stephen up for football hoping it would help make the transition into middle school easier. Football season was the start of Stephen being picked on by his teammates and threatened through social media. We reached out to coaches and administration as the situation continued and did not receive the help that was needed.
My child began changing in front of my eyes, losing his vibrant, funny personality. He was diagnosed with an eating disorder due to the seriousness of the bullying. Something needed to be done immediately before we lost our child. I knew that our home school district was responsible for providing a free and appropriate education for my child. When a child is being bullied day after day and no longer feels safe in his learning environment, that education is no longer appropriate.  It was at that time that we made the decision to choose a different school for our son. We enrolled him at 21st Century Cyber Charter School for his 7th grade year.
Fast-forward two years. Stephen continues to attend 21CCCS. He enjoys school again. He is able to complete schoolwork on a schedule that works best for him and really enjoys the interaction with his teachers and classmates. He has made distinguished honor roll each quarter because he is able to focus on his academics. He is so happy and full of life. His smile lights up a room. Most importantly, I have my son back.
Parents, Stephen's story is not unique. Many of our students have stories similar to Stephen's. Please share your story and let politicians know why it is important to support Cyber Charter Schools. Please share your story via email with Monica Frank at mfrank@21cccs.org