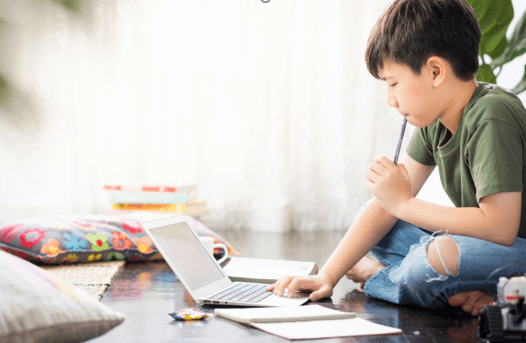 What exactly is a cyber charter school? Why is it a great alternative to brick and mortar schools? These are questions we hear often as the popularity of charter schools continues to rise. Parents and guardians who have already enrolled their children know the benefits of a cyber charter school. Convenience is one reason why people choose a charter school. A family can set the hours of the school day. Clearly defined academic goals is another reason. These expectations are always shared with parents.
States that have approved charter schools set specific guidelines for these operations. Pennsylvania is where 21st Century Cyber Charter School operates. 21CCCS is a 6-12th grade cyber charter school. It is also one of the best-performing operations in the state. According to the Pennsylvania Department of Education, a charter school operates independently of the local school district. The goals set by the state education department are as follows:

Increase learning opportunities
Use innovative teaching methods
Create career opportunities for teachers
Offer parents and their children with educational options not available within public schools
Meet defined academic goals
Pennsylvania education officials expect all cyber charter schools to meet academic standards. Parents of 21CCCS students expect this, too. That's why middle and high school curriculum for the coming school year is available online. A syllabus for every class is also posted online. This gives parents and students a preview of work to come. The student/parent handbook offers insight into school policy, academic procedures, code of conduct and more.
A cyber charter school like 21CCCS is not in the same category as "brick-and-mortar" charter schools in Pennsylvania. The state education department says cyber charter schools use technology to "provide a significant portion of curriculum and to deliver a significant portion of instruction to its students through the internet or other electronic means." This keeps on-site attendance to a minimum. There are exceptions under certain circumstances, such as testing. This trait is what makes cyber schools appealing to some families.
Virtual office hours and live weekly courses provide communications with teachers and students. This keeps the entire class on track while offering flexibility. The exact time when students choose to open up their digital textbooks is up to them. 21CCCS gives pupils the opportunity to complete assigned work at any point of the week. This allows students to pick a window that is best for them. It also means parents have more chances to get involved if they choose.