Nearly every facet of daily living has been upended by COVID-19 and getting life back to something that resembles "normal" is going to take a team effort. Education is one of the sectors struck hard by the coronavirus and all online charter schools, including 21st Century Cyber Charter School, have found themselves in a unique situation.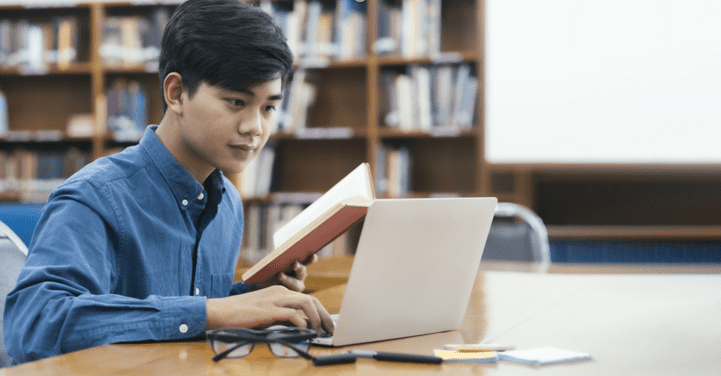 According to this March 2020 article from PennLive.com, cyber charter schools found themselves to be in a better position than the brick-and-mortar schools that have been shuttered for weeks as part of attempts to "flatten the curve" of new infections. An emergency bill passed by the state House and Senate in Pennsylvania, where 21CCCS serves students, imposed a freeze on payments to school districts that were based on enrollment figures as of March 13. "That means cyber charter schools could accept new students during the shutdown, but they would not get compensated for those students until the shutdown is lifted," the article states. What's more, officials across Pennsylvania also cautioned online charter schools from ramping up recruitment efforts during the shut-down. This word of warning was distributed because a smaller student body in public schools "could further financially destabilize traditional school districts at an already vulnerable time."
We've all seen drastic changes to allowed and prohibited activities and 21CCCS not only understood where Pennsylvania lawmakers were coming from, but it decided to offer assistance during this time of shared sacrifice. A cyber charter school provides an online learning environment where the student experience occurs in the comfort of their own home. Lessons on math, language, science, history, health, and more are all delivered by certified and licensed instructors with proven classroom experience. This means lessons, which some parents have struggled to teach their children while in-school attendance is on hold, are delivered by educational professionals to 21CCCS students.
As such, the staff and faculty who instruct this institution have some advice to share with the typical school in the community. According to the PennLive.com article, "cyber charters have offered to assist the Pennsylvania Department of Education or any school district in the Commonwealth with questions or concerns about how to pivot to distance learning since that is their specialty." Just as work-from-home options have skyrocketed over the past two months, those who can learn from home are better positioned to weather the current storm.
Moreover, 21CCCS students still have the opportunity to socialize — while remaining "distant" — and engage with each other thanks to virtual classes and student-led online clubs. These clubs provide ways for the student body to engage in special projects while expressing creativity. Those who join frequently comment on the opportunity to socialize, which is always important when talking about cyber charter schools, as well as grow with their peers. The club that creates the middle and high school editions of the literary magazine, for example, gets to connect with those who share a passion for writing, editing, design, and publishing. To learn more about student clubs, visit 21cccs.org/student-experience/clubs. Current 21CCCS students are also encouraged to contact their academic advisor to discuss the opportunity to start their own club.
If you're the parent of a student in Pennsylvania and have seen the benefits of remote learning in action, we encourage you to learn more about 21CCCS's structure and contact us today!