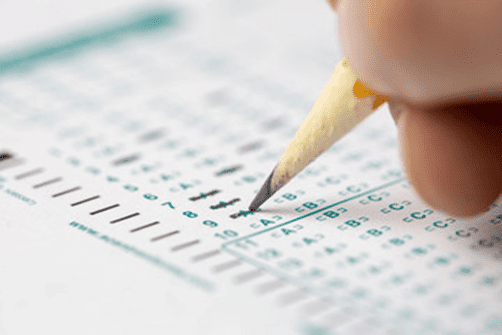 Today, April 24th, marks the start of Pennsylvania System School Assessment (PSSA) testing!

With the PSSA underway and Keystone testing scheduled to begin on May 15th, we at 21st Century Cyber Charter School would like to go over a bit of information on the tests and how students can work to do their best and reduce test-related stress along the way.
More About PSSA and Keystone Testing
The Pennsylvania System of School Assessment (PSSA) is annual testing conducted for students in grades 3-8 to measure proficiency in areas such as Science, English Language Arts, Math, and Technology. Students in grades 3 through 8 are required to be tested in ELA and Math and students in grades 4 and 8 are tested in Science as well. The Keystone exams were created to replace the PSSA for students in 11th grade to evaluate proficiency in Algebra 1, Biology, and Literature.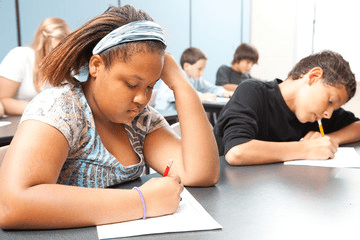 How Can Students Prepare for Testing?
Preparing for standardized testing can be stressful for students regardless of how ready they are. Still, we recognize that there are a variety of ways that students can work to prepare themselves for the experience and do their best.
Reflect on Past Reviews and Use the RUN Method
Remember the practice papers and past live classes/ test prep sessions that teachers went over? They are a solid guide for working your way through tough questions. Students can also reference the RUN Method. By reading instructions carefully, underlining specific actions required by the test, and noting special requirements outlined by questions, students can more effectively follow directions and come to the correct answers.

In addition to practice papers and the RUN Method, students can also benefit from exploring online study resources from schools across Pennsylvania. These resources can help students prepare for the general format and type of questions present on the exams. Quizlet, Study Island, and the Pennsylvania Department of Education are just a few example of sites that students along with their parents can visit for more information.
Reduce Stress
Keeping stress down during testing time can be easier said than done, but the fact remains there are a variety of ways that students can work to manage stress and perform better on their exams as a result.

One of the best ways to fight test related stress is by getting enough rest the night before each day of testing. Getting to bed a bit early can help you get to your testing site refreshed and ready to go. Enough rest will also help ensure that you have time to wake up on time, eat a healthy, balanced breakfast, and get into the zone well before test time.

During testing, it is always important to remember not to panic. You have prepared for this moment! If you find yourself stressed during PSSA testing, take your time and remember to breathe. Careful, deep breaths can help you recenter and refocus your attention on what is being asked within each section of the test.
Reach out to Academic Advisors
Our Academic Advisors play a vital role at 21CCCS, assisting students with exploring available resources, answering questions related to coursework, and helping with communication between students and teachers. Academic Advisors are also available to help students handle stresses they may face during PSSA and Keystone testing, and we encourage them to reach out should they need to.

Our team of Academic Advisors consists of educators who are no strangers to PSSA and Keystone testing. With that in mind, please do not hesitate to reach out to them for more support as you prepare for your exams!
Do Your Best!
PSSA and Keystone testing should be taken seriously, however, students' physical and mental health are extremely important and should be considered throughout the test schedule. With preparation and additional support on our students' side, all that is left is for them to try their hardest and answer each question to the best of their ability.

We at 21CCCS wish our students good luck as they begin the PSSA and continue to prepare for the upcoming Keystone testing that will take place May 15th-19th. Remember, prepare to the best of your ability, reflect on what you have learned, reduce stress when possible, and reach out should you need any support. You've got this!