Wondering what our awesome graduates are up to? Take a look at the exciting adventures of some of our favorites! All Alumni are invited to send updates (with pictures if possible) to Mrs. Eileen Vice at evice@21cccs.org. It's a great way to connect with your former classmates, advertise your business, and show current students where a 21st Century Cyber Charter education can take you.
Robert Greisemer, Class of 2012: After 21st Century Cyber Charter School I have been working full time for Netcarrier Telecommunications as a network operations technician. 21CCCS allowed me to complete my information technologies study and internship at North Montco Technical Career Center while continuing to provide me with a challenging workload. On a day-to-day basis I monitor a nationwide network that provides telephony and network services to small to large size businesses. My secondary responsibilities for the company are ensuring smooth operation of both Linux and Windows based servers for our thousands of customers, and coming up with inventive ways to make the management more efficient. I truly believe that without 21CCCS I would not have been able to follow the career path that I was passionate about.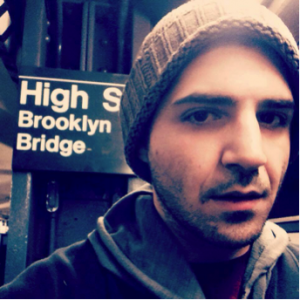 Topher Cusumano, Class of 2005: After high school, I went on to earn my BA in Theatre from West Chester University of Pennsylvania. During my time at West Chester, I began writing and producing experimental theatre in and around New York and Philadelphia, including my 2009 solo show, Roughouse which was called "performance art at its best" by nytheatre.com. In 2013, I continued my education at Savannah College of Art & Design, where I earned my Master of Fine Arts in Dramatic Writing. Today, I work as a writer, content creator, and performer around the East coast. My screenplay, Bad Shine, made the top fifty of the Oscar's Nicholl Fellowship, out of over seven thousand applicants. This April my stage play, Getting Away With Mother will be performed as a part of Stage Left Studio's Left Out Festival in NYC.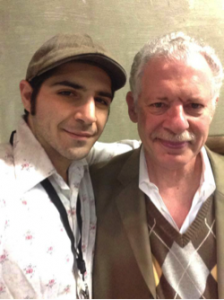 Here I am posing with Andy B. Meyer, who produced Fried Green Tomatoes and The Breakfast Club.
Jonathan Smith, Class of 2007: Upon graduating from 21CCCS, I attended Bucks County Community College and explored a variety of majors, which led me to find my true calling in the performing arts. I completed two years of comedy improvisation there, and participated in local Community Theater. I'm currently a founding member of a sketch comedy and improvisation group, Pro-Stupid!, in the Hatboro area. Our group has a Vine account, (@Pro-Stupid!), and we have over 5,000 followers! Without the support and encouragement from the amazing teachers at 21CCCS, I would not have had the self-confidence to have gotten involved in comedy, which would be a real tragedy… buh dum tis.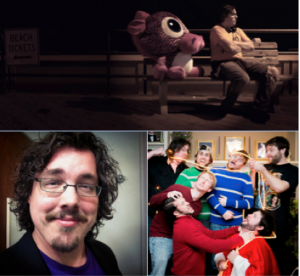 The top photograph is with Bruce and I in Asbury Park, NJ, and I think it captures my humor. The photograph on the bottom left is a self-portrait, and on the bottom right is a photograph of myself with my group, Pro-Stupid!
Kelsey (Biedenharn) Carlton, Class of 2011: After graduating 21CCCS, I attended community college for two and a half years, majoring in business management. August 1st, 2014 I married my best friend and it has been one adventure after another since then! My husband graduated in December and was offered a job in Spring Green, Wisconsin. So, on December 16th, we packed up, said goodbye to Pennsylvania and made the journey up to Wisconsin. We have been enjoying making new friends and exploring the area. In late January, I was offered a job as an infant teacher at Capitoland Christian Center. I am loving it so far, and can't wait to see what adventure comes next in our lives. 21CCCS was a true blessing to me, and I hope it can be to others as well!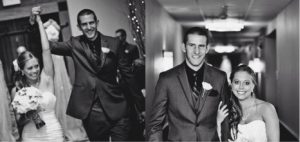 @John Athans Photography
Sandy McGraw, Class of 2013: After 21st Century, I began working full time in the music industry. I'm currently the Assistant Vice President of Nordman Sports & Entertainment, LLC, which advocates appearances, experiences and opportunities for our clients – professional musicians and athletes. Through this company I handle live bookings for 7 different professional jazz artists/groups, including, 2-time Grammy winner, Paul Brown and Grammy nominee, Nate Harasim. 21CCCS was one of the greatest experiences of my life because it allowed me to have flexibility so that I could pursue my passions! Without 21st, I would've never been able to produce my first album at age 16 with the incredibly talented and Grammy nominated, Wendy Moten! I was also able to travel around the country making contacts that are currently driving my career forward. I learned many great skills at 21CCCS that serve me today, including proper online communication; in fact I just recently put together an international licensing deal with a Japanese based record label, completely via email! I look forward to what the future holds for me, I'm starting college business classes in the fall and will be putting on my first touring show, written and produced by Brad McNett and myself! Even with the current route my life is taking; I constantly look back and thank 21CCCS for allowing me to take advantage of the opportunities I was presented with at a young age, which put me ahead of the curve!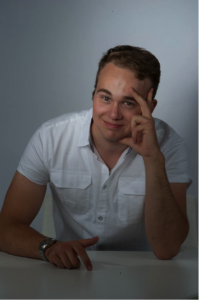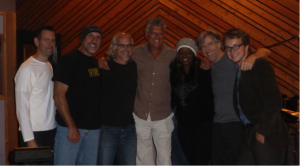 This is me with 2-time Grammy winner, Paul Brown, Grammy nominee, Wendy Moten and some of the greatest session musicians in the world, (from left, Tommy Kay, Roberto Vally, Mitch Foreman, Paul Brown, Wendy Moten, Sinclair Lott, and myself).