21CCCS is proud to recognize the interesting jobs our alumni pursue after they leave the comforts of our school behind. The world is a great big place with a plethora of opportunity. This week, we'd like to feature an alumni who graduated in the spring of 2012. Since commencement, Jess has entered the cosmetology world. Read below to learn what she had to say about her life transition and what's to come.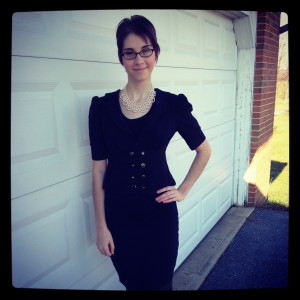 Jess:
After high school I didn't think I wanted to go to school at all. But, I decided one day to go to beauty school. I spent nine long hard months working hard to get through it. Despite lots of struggles and tears shed, I made it through and took my boards. Now I'm working as a hairstylist.
You need to have patience when working with the public. I've always had patience, but in this industry there are a lot of times you have to bite your tongue.
I don't have a lot of free time anymore due to the fact I went from being a full-time student to working full-time. When I do have days off, I like to spend them at home relaxing with my animals.
I'm always at work. But I love it. Sometimes I don't get things as easily and I get frustrated but I'm brand new and I'm getting there.
We are so proud of Jess! She has followed her passion and embraced a career that allows her to work with people, challenge herself, and learn new things. We look forward to hearing more about her and her latest endeavors!