Alexander (Xander) Mark is a 2007 graduate of 21CCCS.  We received a press release updating us on some of Xander's recent accomplishments which we wanted to share.  Congratulations Xander!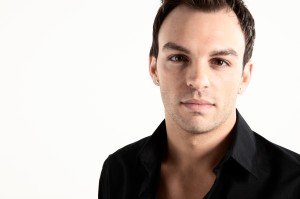 Salt Lake City, Utah
Pennsburg, Pennsylvania native and world class athlete Alexander (Xander) Mark has been named to US Speedskating's 2014/2015 National Training Program (NTP) and selected as one of six members on the National Sprint Team. The NTP is an elite group of 24 female and male athletes who were selected to the team based on performance standards and qualifications at World Cup and International competitions. According to Long Track Program Director Nick Pearson, 'the goal of the program is to produce World Championship and Olympic medalists for many years to come'.
Recently, Xander Mark signed an exclusive athlete talent management and placement agreement with Arrow Entertainment of Seattle/Nashville. Arrow Entertainment will provide Xander with ongoing business management, booking for select speaking and appearances, and placement opportunities with sponsors, TV/film, and modeling agencies. In addition, Xander has signed a food sponsorship agreement with a fresh, organic, meal delivery service based in Salt Lake City – www.MealsThatTransform.com to enhance his nutrition and recovery needs. Arrow Entertainment and Xander have created a new brand image that promotes Being 34 – going after your dreams, leaving your mark on the world, and a relentless pursuit of the podium in sport and life. To find out more about Xander Mark and to be a part of the Being 34 movement, visit his official website at www.XanderMark.com
Xander Mark indicated his excitement with what lies ahead, "With the support of my family and teammates, I have been able to overcome injuries, setbacks, and obstacles along this path that has lead me to world class athletic and professional stages that will allow me to impact others and make a difference in my community as I leave my mark on the world."
For Xander Mark Management related requests: Arrow Entertainment – Chris Sobonya – President of Talent Management at ArrowMusicAgency.com