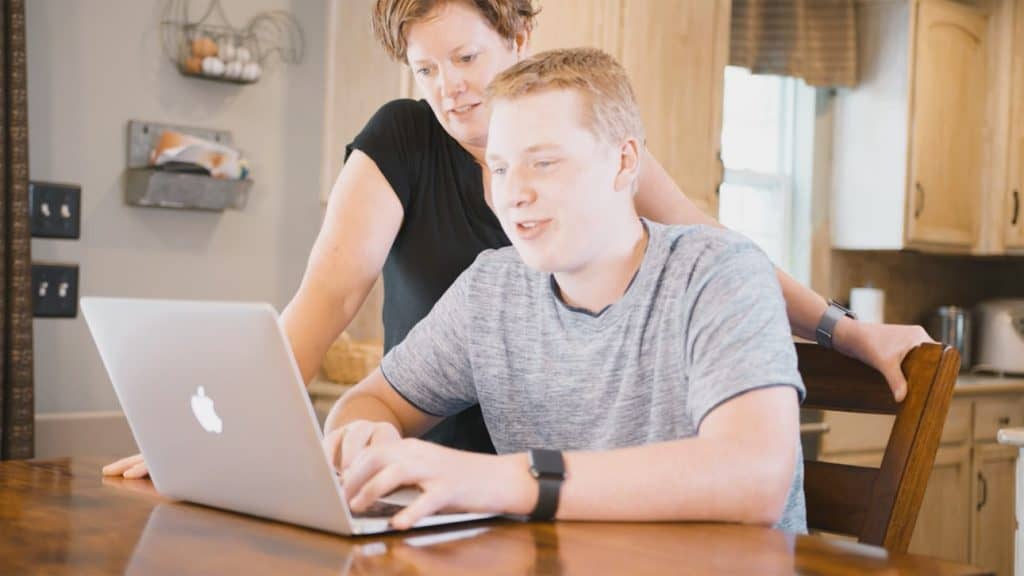 21st Century Cyber Charter School is excited to announce that our recognition as an Apple Distinguished School has been extended to 2025. Our status as an Apple Distinguished School is a reflection of our ability to provide a comprehensive, engaging, and high-quality education for students, and here, we explore what the extension means for our programming.
What Does Being an Apple Distinguished School Mean?
The core of Apple Distinguished Schools is contributing a clear vision for how technology-rich environments can support diverse learning goals. While there are 689 Apple Distinguished Schools in 36 countries and 21 Apple Distinguished Schools statewide, 21CCCS stands out as the only cyber school in PA with this distinction, something that we uphold with pride.
Apple Distinguished Schools have established one-to-one programs, feature innovative use of the Apple platform, a faculty that has shown proficiency in the use of Apple products through the Apple Teacher program, and documented results of successful teaching and learning. Once schools become a part of the program, they have the opportunity to collaborate with an international leadership network of similar institutions and programs, engage with the Apple Education team to refine strategies for supporting students, and attend exclusive leadership events.
Our extension means that we have maintained these qualifications during the three-year window from 2019 to 2022 and are proud to find more innovative ways to support students on the path to their learning goals through our advanced technology and platforms.
Our Four Tiers of Application for Learning and Exploration Through Apple Technology
At 21CCCS, we recognize that our technology can be effectively used for learning and exploration through our four tiers of application. At the first tier, Apple technology acts as a conduit for learning by providing access to learning platforms that allow easy monitoring of student learning and ensure student engagement. The second tier is how Apple technology helps transform the way students learn via accessibility features and learning integration tools. The third tier includes transforming student learning through comprehensive apps that facilitate interactive engagement and an approach that values inquiry-based learning. The fourth and final tier redefines student learning through tools provided by Apple technology that enable students to create via Apple Creation apps' integration and use.
What are the Benefits of Being an ADS School for Teachers and Students?
We are part of a community of schools that share similar goals and aspirations regarding the type of education we provide for our faculty and students. The recognition is a special celebration of our staff, faculty and students. Our faculty create learning environments that encourage students to be innovative and allow them to take ownership of their learning.
Our Future as an Apple Distinguished School
Our renewed status as an Apple Distinguished School reflects our commitment to providing cutting-edge opportunities that allow our students to successfully continue on their individualized learning paths. 21st Century Cyber Charter School's goal remains to continue finding ways to help students become contributors rather than consumers and gain skills essential for learning and exploration in the digital age.