21CCCS Parent Forums give our parents the opportunity to meet up and engage with other parents and students. It is very simple to communicate in the 21CCCS forums' six segmented regions. Parents are encouraged to subscribe to any of the forums to get emails, and post in their own region, or post any other region to invite other families in the area.
21CCCS offers two options to the parents for a quick access. If parents are mobile users, we suggest them downloading our school app for a quick mobile access. They can find the parent forums within the app, as shown in the photo below. Download the app.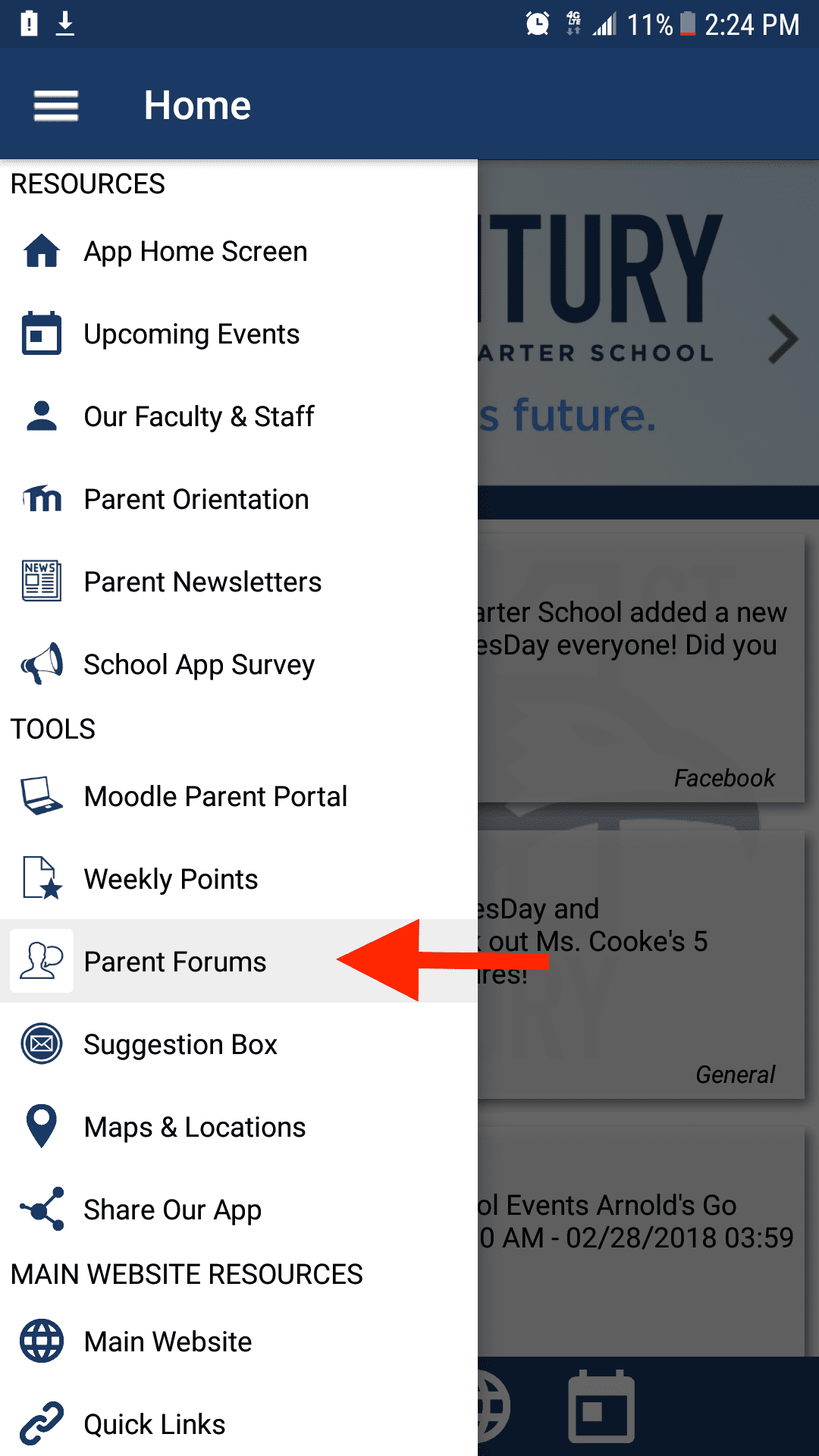 If our parents prefer to use their desktops or laptops, we recommend them visiting Moodle to subscribe to the Parent Forums in their region. Here is the link for quick access to Parent Forums.