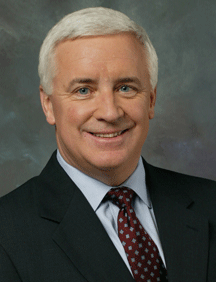 Governor Corbett has unveiled a plan for the 2013-2014 state budget that will bring state spending to $11.7 billion dollars, or 41% of the state's General Fund budget. This is considered unprecedented, in that the monies slated for education seem astronomical. This is roughly a $90 million increase from last year's budget, per the Pennsylvania Department of Education.
Regardless of the promising outline created, the question still in the minds of many at this point is simply: what monies will be slated for charter schools? The budget plan looks to increase spending on things such as the following:
$5.5 billion for Basic Education Funding to the state's 500 school districts
$1.03 billion for Special Education
$100 million for Accountability Block Grants
$62 million for Career and Technical Education
$1.08 billion for the school employees' retirement system
$634.5 million for student transportation
$544.5 million for school employees' Social Security
So much is at stake with regard to the "School of Choice Movement." With this in mind, it is the hope of many that Pennsylvania state legislation will soon speak to the needs of alternative schools, as well as other needs.