Clubs
We offer a variety of clubs and organizations that students may join to allow them to socialize and grow with students who share their interests. These clubs are run by our teachers, allowing them to get to know their students on a closer level. Clubs offer an opportunity for students to pursue special projects, express their creativity, and try new things. The clubs listed below are a few of our most popular. We are also developing new clubs each year, to meet growing demands. If something interests you and you would like to see it offered here at 21CCCS, just say the word! We enjoy creating new opportunities for our students each year.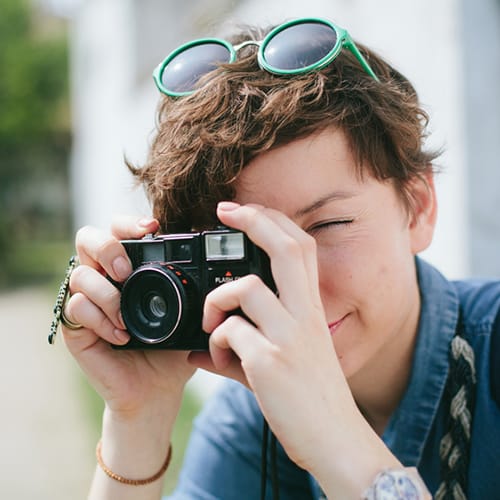 Yearbook
The 21CCCS yearbook club is made up of student volunteers who work together throughout the year with the yearbook advisor. The goal is to create a comprehensive yearbook, cataloging the year's events and memories so all members of the school can look back on them for many years to come.
The students work together to organize, edit, and develop the school's yearbook. Typically, participating students serve in specific roles in the club such as editor, art director, photographer, and organizer. The yearbook club meets on a regular basis throughout the year in a Virtual Office. By sharing screens and designing pages as a group, the club comes up with a variety of design ideas. These designs are put into the yearbook template and are reorganized and edited multiple times until a final product is chosen.
Every year is a little different, so this club provides a fresh and exciting way to show school spirit and participate in something special. We are always proud of our end result and look forward to trying out new designs and layouts each school year.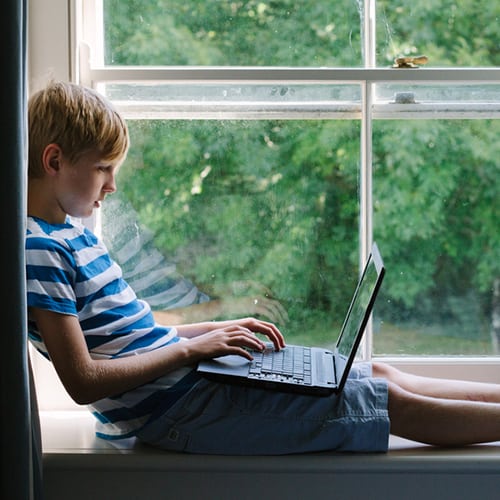 Chess
The Chess Club at 21CCCS meets weekly in a virtual classroom to play chess. Each meeting often starts with some brief instruction on playing the game, and then the students move themselves into separate rooms to play each other in friendly matches. Students who are in the Chess Club also have access to a page in Moodle, our learning management system, where they can post on chess related forums, watch instructional videos, and challenge each other to matches. Every couple of months we hold a tournament, and occasionally we will hold live tournaments.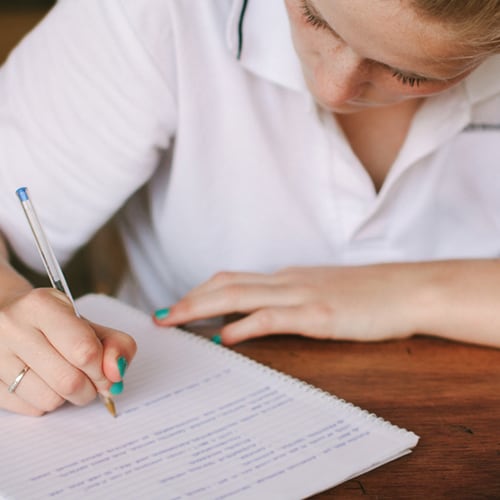 Literary Magazine
Every year, 21CCCS creates two literary magazines: one is written by and produced for middle schoolers and the other magazine is written by and produced for high schoolers. All students are invited to submit both art and literary pieces for publication. A team of student volunteers, along with the advisor, helps to edit the submissions and compile items to be published in the magazine. The format of the magazine depends on the students' passions and interests at the time. It's not uncommon for the editing and aesthetic creation to be done via email, but, typically, the editors come in to the office to edit as a group. Once the magazine is ready for production, we send it out to be bound and made into hard copy. Every student at the school then receives a copy so they can enjoy their school's creative output for years to come.
Drama
21CCCS's drama club, known as the Pioneer Radio Theater (WPRT), is unique in that we focus on media suitable for online presentation. Our stage is virtual, and virtually awesome because we can be in any place, at any time. Every year we increase our boundaries and explore as far as our imaginations will allow.
WPRT may be best known for its 5 minute radio drama presentations, completed with original sound effects. But, we also perform and edit longer pieces and animations. Students who participate in WPRT gain experience by writing scripts, story-boarding, directing, acting, and editing our dramatic presentations. This club is open to all students.
Check out a clip from Josh M.'s animation "Lego Pirates"!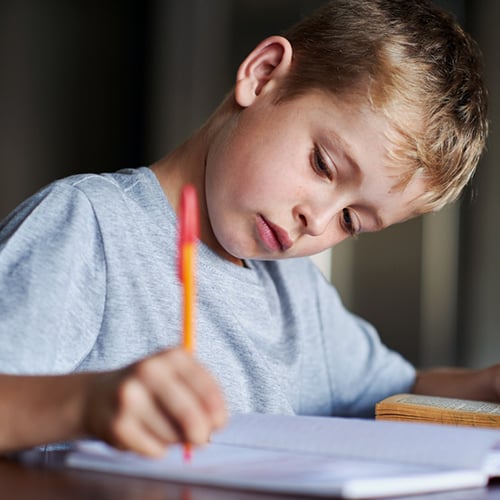 Poetry
The Poetry Club was founded in 2011 by a group of sophomores who believed in the power of the written word.  The students are encouraged to bring in two pieces each: an original poem and a favorite piece from another poet. Students decorate the virtual white boards with beautiful poems and pictures. Students then go through each others' whiteboards and share with one another. Students sing, clap their hands, and have a wonderful time reveling in the English language. Students are encouraged to use the microphone, read aloud, and then take both positive and critical comments for improvement from their peers. Feedback is highly encouraged. Once everyone has read his or her piece(s), the club adjourns for the day. The Poetry Club community is very tight-knit. They spend time work-shopping poems through email as well as through their live VO exchanges.